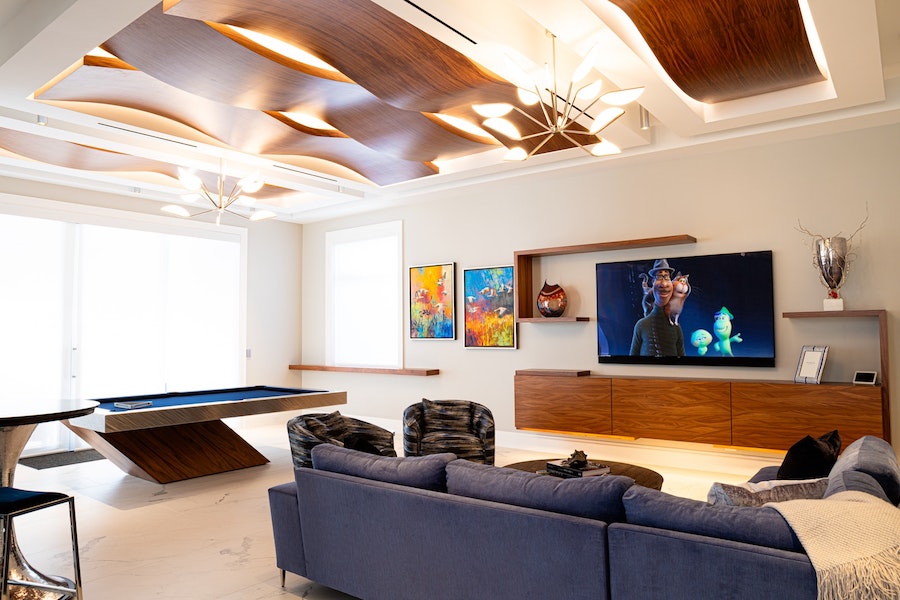 Take a Look at Our Lighting Design & Smart Technology Installation
Want to discover all that's possible in an automated home? Have a look inside Marlin Manor, the luxury smart home installation we recently completed here in South Florida. The homeowners of Marlin Manor, as we call it, had a specific vision for their home's integrated technology. They were looking for a minimalistic aesthetic, and so much of our equipment and installation choices were guided by a minimal approach.
And the results? You'll find a home automation system that controls every room from a single keypad, dramatically reducing wall clutter across the house. Using a Control4 home automation system, we were able to magically bring this house to life, letting the homeowner intuitively control everything from lighting to security devices—and even motorized clothing hangers!
We were so pleased with the outcome of this project that we submitted it to the 2021 CEDIA awards. Read on to discover all we included in this Lighthouse Point, FL-area home—and how the awards went!