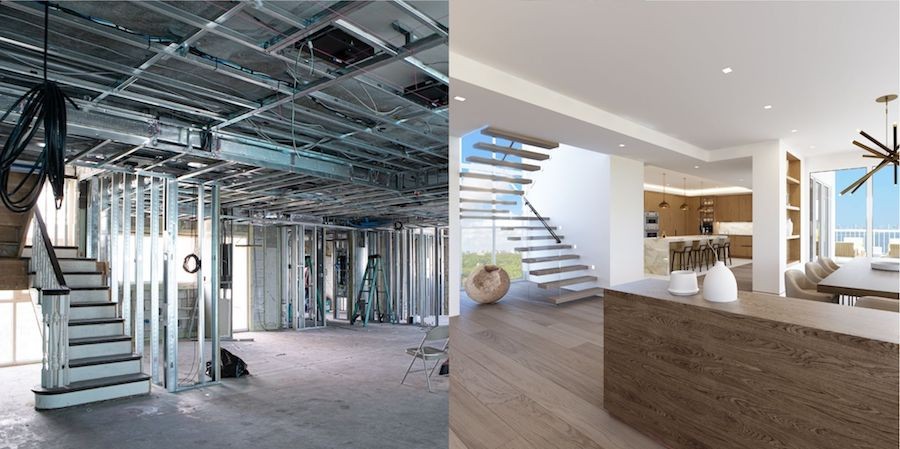 How We Install Home Automation into New Construction
When you partner with a smart home company early on in your new construction project, the results will be unlike anything else. The best way to implement lighting, audio, and smart technology across a property is to prewire before walls and ceilings are finished over. You'll enjoy sleek, seamless walls and ceilings with fewer switches and gadgets—and not a single wire in sight.
We recently had the pleasure of installing low-voltage wiring for invisible speakers and smart lighting in a Pompano Beach, FL condo. Keep scrolling below to explore how our construction process will create a smart, stylish home – you may just get inspired for your own project!