Before & After: See How We Prewire for Smart Lighting & Invisible Speakers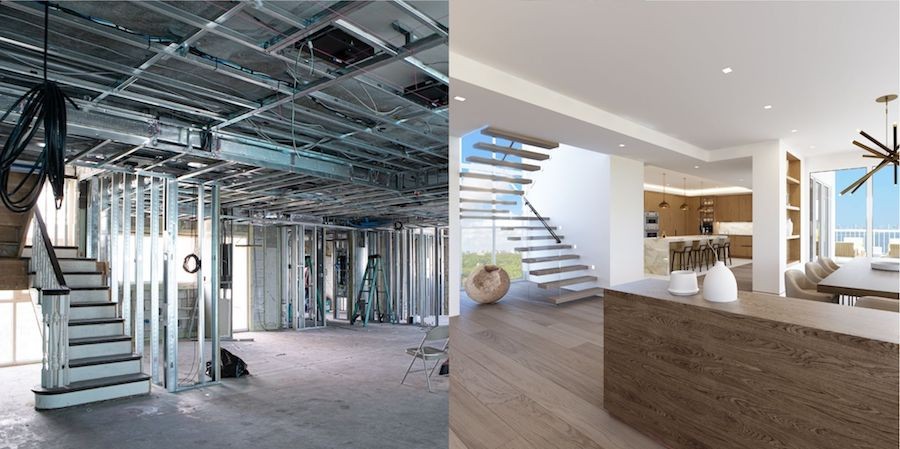 How We Install Home Automation into New Construction
When you partner with a smart home company early on in your new construction project, the results will be unlike anything else. The best way to implement lighting, audio, and smart technology across a property is to prewire before walls and ceilings are finished over. You'll enjoy sleek, seamless walls and ceilings with fewer switches and gadgets—and not a single wire in sight.
We recently had the pleasure of installing low-voltage wiring for invisible speakers and smart lighting in a Pompano Beach, FL condo. Keep scrolling below to explore how our construction process will create a smart, stylish home – you may just get inspired for your own project!
SEE ALSO: From Morning 'Til Night, Set the Perfect Mood with Smart Lighting
Kitchen: Before/After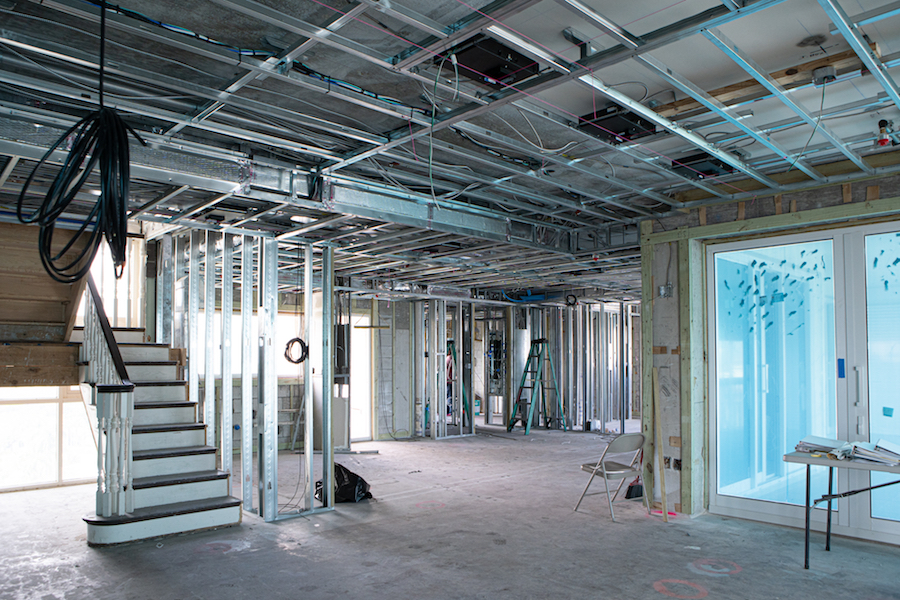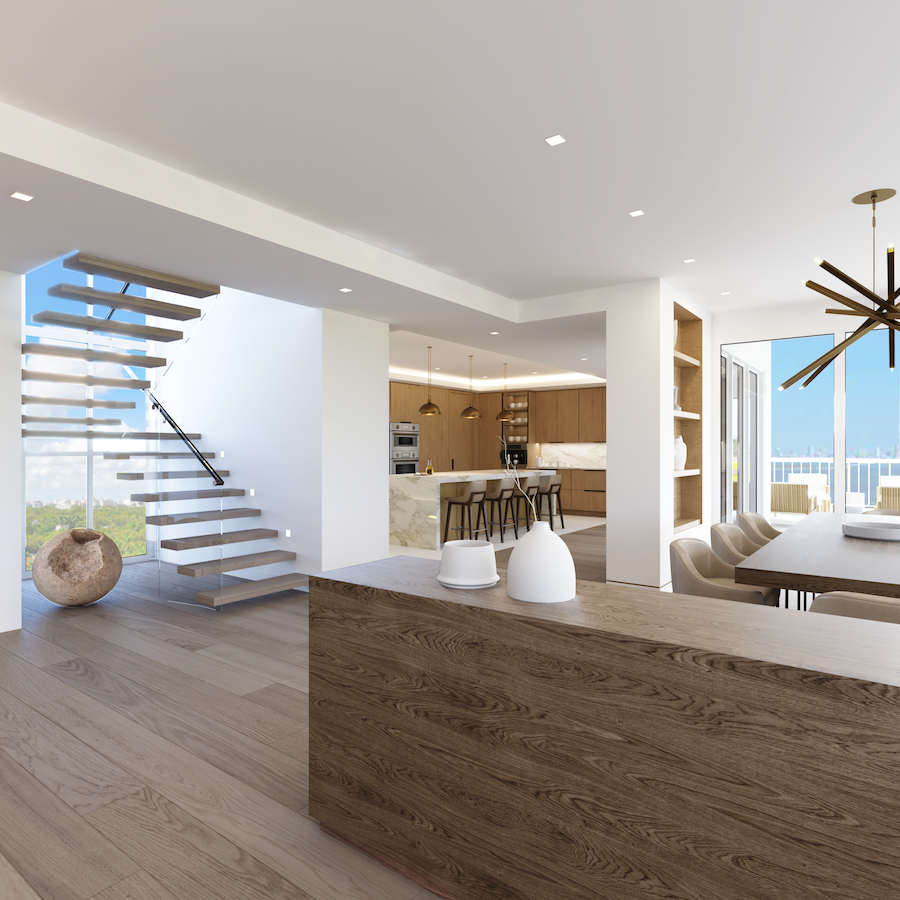 For a bright, minimalistic lighting design, we can't have visible wires running to outlets. In this South Florida home, we ran low-voltage wiring along the ceiling to sync all smart LEDs into a Control4 smart system. Our preconstruction wiring will allow for recessed lighting and indirect cabinet lights for a striking design.
Keypads and dimmers will also connect to the automation system, eliminating unnecessary light switches for a clean interior. The family will be able to fine-tune the lights' color and brightness anytime they like to craft the perfect atmosphere.
Living Room: Before/After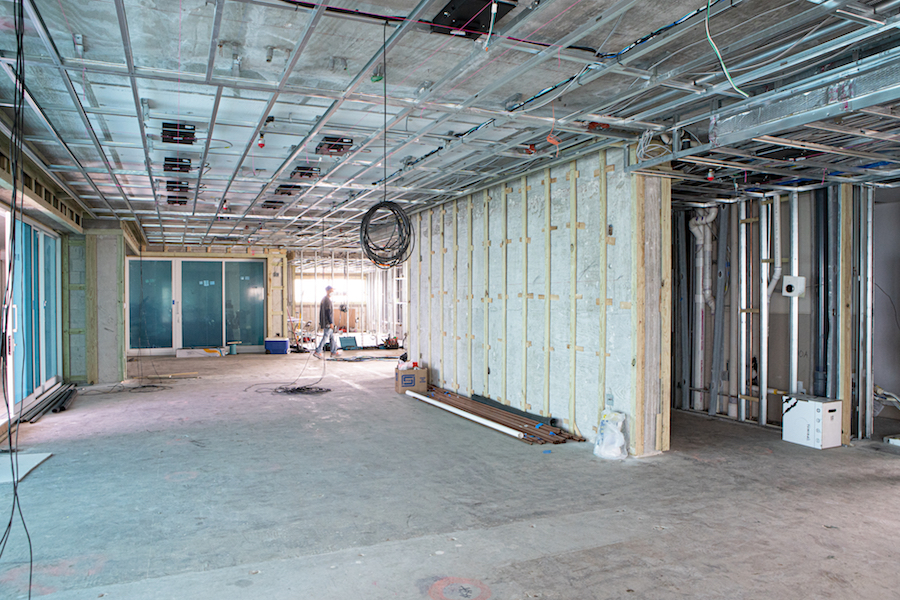 When this client entertains guests, they'll only have to tap a button on their phone for high-fidelity sound to emanate from the walls and ceiling. We prewired the home for invisible speakers so the family can enjoy whole-home audio without the clutter of multiple speakers in every room. Smart lighting extends to the living room too, where custom lighting scenes like 'Morning' and 'Night' can be activated in one touch of a button.
Study: Before/After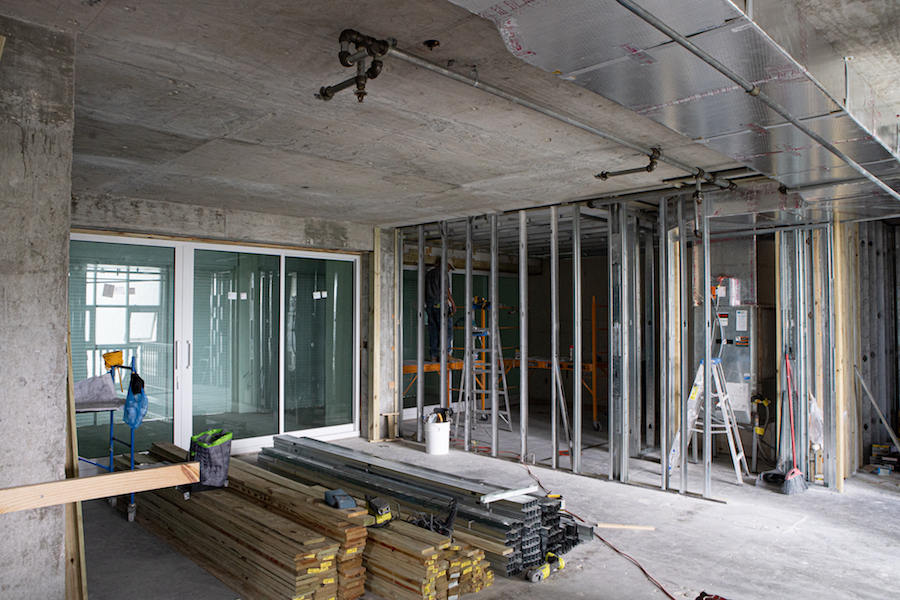 We installed low-voltage wiring in the study for a refined lighting design and smart control. When the sun is too bright during the workday, our client will simply tap a button on their control panel to prompt motorized drapery to close.
Smart lighting will automatically change the color temperature as the day goes on, providing bright, cool lights in the morning and warm tones in the evening. Bright lights during the day will inspire productivity and creativity, while soft, golden light will help our client sleep better. In-wall speakers and the TV will also connect to the Control4 system, making entertainment only a button press away.
If you're planning to build or renovate a new home, now is the perfect opportunity to prewire for smart home technology, invisible audio, and lighting systems.
And if you're in the Pompano Beach area, First Priority Audio is your destination for all audio-video installations. Contact our team here to discuss your new construction project. We look forward to speaking with you!