Motorized Shades: The New Home Essential to Feel Better & Save Electricity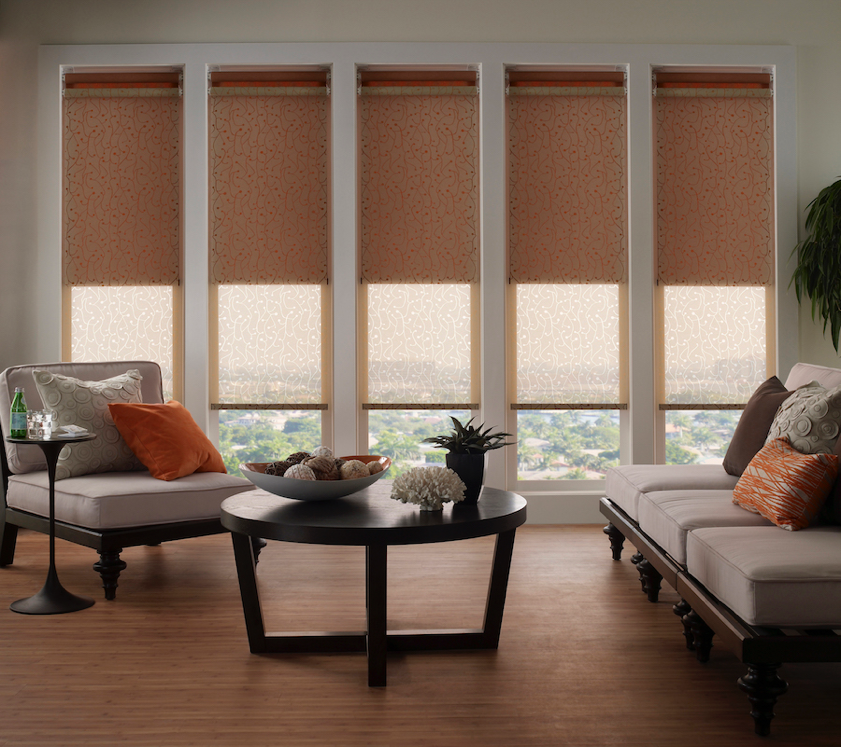 All Shades Should Be Motorized Shades
If you're interested in automating your Palm Beach, FL house, you may have come across motorized shades while exploring your options. Many homeowners ask us: are motorized shades worth it?
That's what we're here to discuss: the many benefits of automated shades. Whether you have tall windows, curved walls, or are picky about your interior decorating, Lutron's motorized shades are customizable to almost any space and size. Their shades' ultra-quiet motors won't disrupt you as they rise and lower throughout the day, quietly blending into your lifestyle.
Read on to see what makes motorized shades a game-changer for any luxury home.
SEE ALSO: How Smart Lighting Can Regulate Your Circadian Rhythm
Create A Relaxing Environment in Seconds
When motorized shades are controlled through a smart system, you're only a swipe or voice command away from adjusting all the blinds across your property. Preset schedules will have the blinds ascend and descend automatically at specific times—for instance, seven-thirty in the morning—so you won't have to do a thing.
This makes it faster and more convenient to create the perfect atmosphere in your home. Need an afternoon nap? One tap on your smart remote will lower all the blinds. Want to wake up to the sunrise, not a dark, stuffy room? Your blinds can automatically rise for your morning routine. In the home office, sheer shades can lower in the afternoon, eliminating harsh light across your face while still letting in ambient light.
Wellness in the Windows
They say an apple a day keeps the doctor away—and the same applies to natural light. Exposure to natural sunlight is proven to reduce the risk of disease (thanks to vitamin D), leads to higher productivity, improves vision, helps us sleep better, and boosts our moods. Yet, most Americans don't receive enough sunlight.
Blinds that automatically raise and lower will ensure you're getting more natural light in the house. It can be easy to accidentally leave a shade or curtain drawn all day and slip into a negative, sleepy mood. Motorized shades won't let that happen.
Automatically Cut Glare
What if your window treatments eliminated glare across your computer or TV before it ever occurs? Heat sensors or timers can trigger your shades to automatically lower while the sun's rays beam directly through the window. When the sun passes by, the shades can rise again so you can appreciate the sunny day.
Motorized shades are a helpful accessory to any home theater or media room, making movie time setup swifter and, therefore, something you'll do more frequently. Sensors and smart shades are also excellent to preserve artwork and fabrics in your home that can be faded by the sun.
Save on Electric Bills
How can an electronic installation like motorized shades help you save on energy bills? Well, consider how much heat seeps into your Florida home during the hottest times of the day. Heat sensors will prompt your blinds to lower while the sun shines on them, keeping hot UV rays out. This way, rooms will stay cooler, and you won't need to crank the air conditioning quite as high.
Learn More About Home Wellness with Us
Are you interested to learn even more about how smart technology and wellness intersect? Join First Priority Audio at our Facebook Live event on January 14th. RSVP here to get a reminder the day of the event!