The Best Way to Control Lights with Voice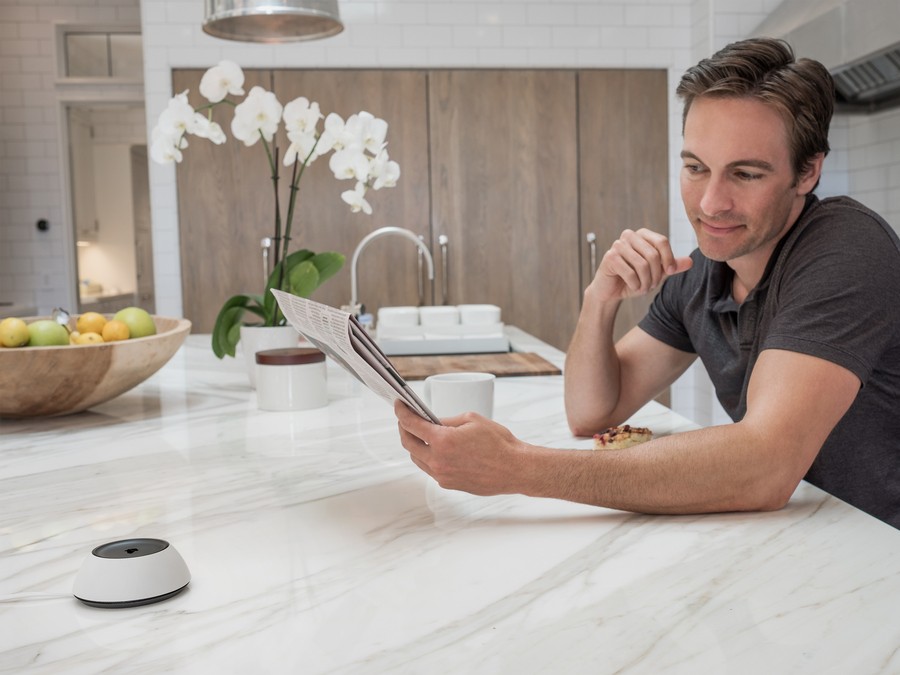 Getting Started with Voice-Activated Lighting
Have you ever been cozy in bed, only to realize the light across the room is still on? Wouldn't it be nice to simply ask the room to turn off the light for you?
Voice-activated lights empower homeowners to adjust lighting hands-free, dimming smart bulbs, or adjusting colors through quick and simple requests. But there's an entire market of smart lights and voice assistants out there. How can you know what solutions are best?
We're a smart home installer based in the Palm Beach, FL, area. Here's our advice on getting started with voice-activated lights.
SEE ALSO: How Josh.ai Voice Control Outperforms Google Home
Voice Control Options
What voice and lighting system is best for your home? That entirely depends on your needs, preferences, and budget. Here are some options;
Alexa & Google
Most people are familiar with Amazon's Alexa and Google Home devices. Bluetooth-enabled smart lights like Philips Hue can connect to Amazon Alexa or Google Home's voice-activated speakers. They're a straightforward and affordable solution for those looking to dip their toes into smart lighting.
Smart Home System
For a more comprehensive, all-encompassing smart home experience, we recommend installing a centralized system like Lutron or Control4. Lutron systems are designed for lighting, shading, and HVAC control, while Control4 also incorporates security, audio, video, and much more.
These systems are sophisticated enough to integrate with various lighting devices, voice assistants, and other home technologies. They're highly customizable, ideal for larger, more complex smart homes, and typically wired for a more reliable experience. Professional installation and setup are required.
Josh.ai
If you want the best voice control experience, let us introduce you to Josh. Josh.ai stands out as a voice assistant designed specifically for home control and understands natural language better than any other. It can be used as a standalone control system or integrated into an existing smart home setup.
Be Heard in Every Room
Some homeowners are content to use voice control only in one or two rooms. But if you want to control lights and other devices across the house, you'll need enough coverage.
Josh.ai's ultra-small Nano microphones are slightly larger than a quarter and are designed to blend in with walls or ceilings. The Nano knows what room you're in and what devices to control, so if you say "Dim the lights" in the kitchen, it understands what you mean. The Josh Micro device fits in the palm of your hand, can hear commands from across the room, and is equipped with an array of sensors for more contextual awareness.
Keep Your Speakers for Music
One flaw of voice-activated speakers like the Amazon Echo or Google Home speakers is that once you ask it for something, it pauses whatever was playing. If you're enjoying music at home, you can still use your voice assistant with the Josh Micro and Nano devices. Josh's microphones are separate from your audio system, which is great for any audiophiles that may not want to purchase bundles of smart speakers.
Josh.ai's Promise to Privacy
Unlike Amazon and Google's voice-activated devices, Josh.ai never records and sells your data to third-party marketers. Its server stays within your home, so you never have to worry about big business spying on you. And if you want extra privacy? All Josh devices include a switch to turn off the microphone anytime.
Let Us Install Your Voice-Activated Lighting
You don't have to tamper with wires and apps to assemble voice-activated lighting on your own. Let us install and program the system for you. First Priority Audio designs luxury smart home systems in homes across South Florida. Contact us here to learn more and get started today!