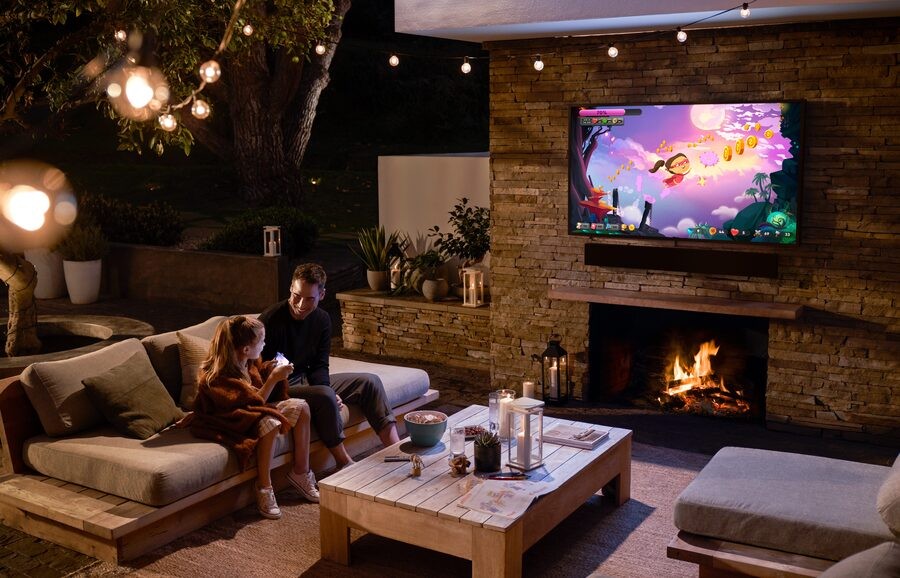 Take Your Movie Nights Outside All Year Long
We're lucky to live with beautiful weather from January to December here in Lighthouse Point, FL. So shouldn't we make the most of the Florida sun and spend more time on our patios or by the pool? Unfortunately, most of us spend our evenings indoors with Netflix, Hulu, or the game on.
Outdoor TVs are changing that. We no longer have to stay cooped up inside on beautiful evenings with a weatherproof screen like Samsung's The Terrace. The Terrace was first introduced in 2020 with several models for partial shade use. New in 2021 is the 75-inch model that boosts brightness for full-sun visibility.
Is an outdoor TV worth it? We'll share all you need to know about The Terrace below so you can decide for yourself.