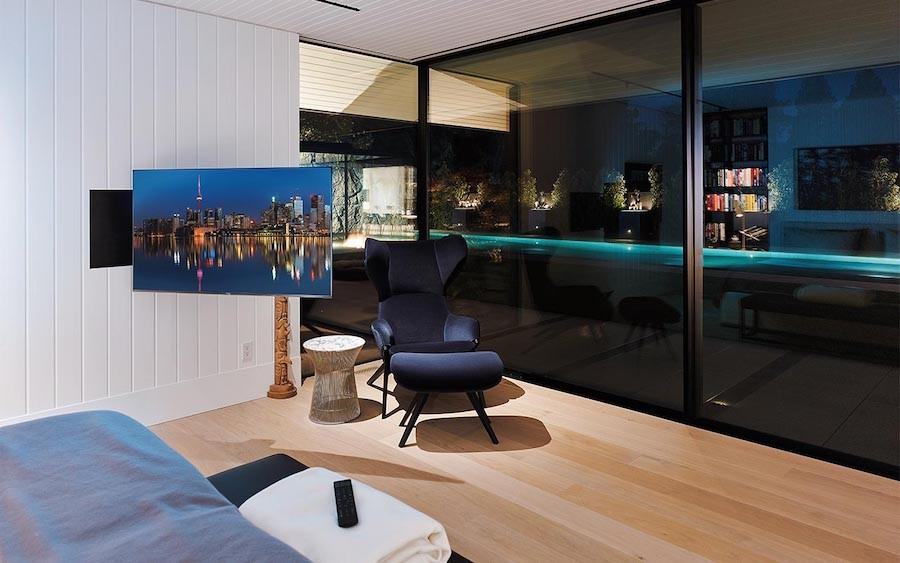 Technology Tricks for Tricky TV Installations
In most living spaces, it's straightforward enough to install a TV. You'll either mount it flush to the wall or perch it on a TV stand at an appropriate viewing angle.
But what about rooms with floor-to-ceiling windows or doors? How can you mount a television without permanently blocking the view outside?
Glass walls are beautiful, especially when there's lush, oceanside Florida scenery like here in the Hypoluxo area. But they pose a challenge for TV and projector setups. So if you're stumped, here's how a professional TV installation can solve this problem.