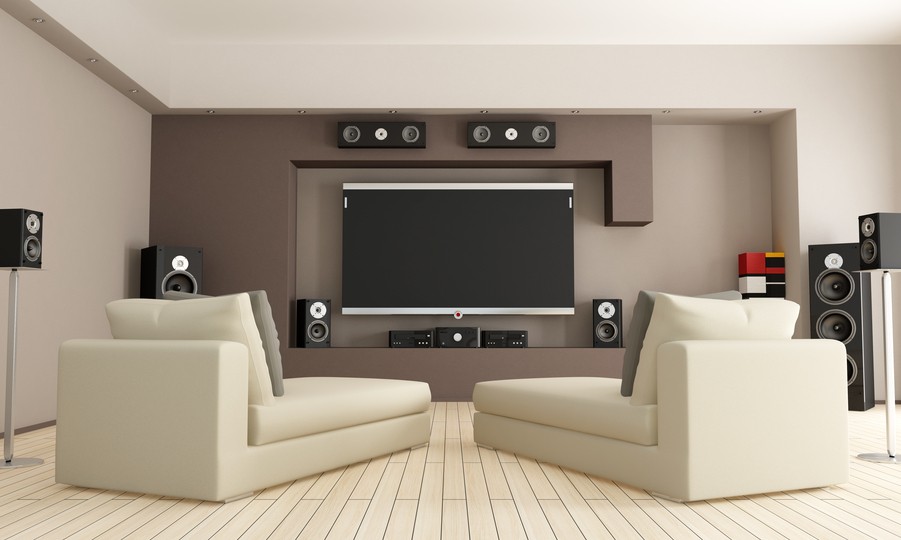 SEE ALSO: Tips to Craft the Perfect Home Movie Theater
Shared Space: What You'll Need
High-Quality Headphones
Maybe the rest of your family doesn't want to hear 'Call of Duty' gunshots or your galloping horse in 'Red Dead.' If they are in the media room too, you can still privately treat yourself to incredible game audio with high-quality headphones.
Sony manufactures premium headphones with large internal drivers and noise-canceling features. It will feel like there's a real surround sound system in your ear! And wireless models let you move about the room freely without being yanked by a cord.
But if you're looking for a headset to chat with friends online, choose a noise-canceling microphone with decent voice quality that won't pick up background sounds. Brand like Focal are often cited as the best headset brands.
Acoustical Treatments
If headphones aren't your style and you'd rather play over a speaker system, ensure your audio sounds its best with acoustical treatments. Soft materials on the walls and floor will help absorb excess sound frequencies, so there aren't echoes. We install fiberglass panels to absorb frequencies and sound diffusers to scatter noise for evenly balanced sound.