Case Study: Updating Commercial AV in a Plastic Surgery Facility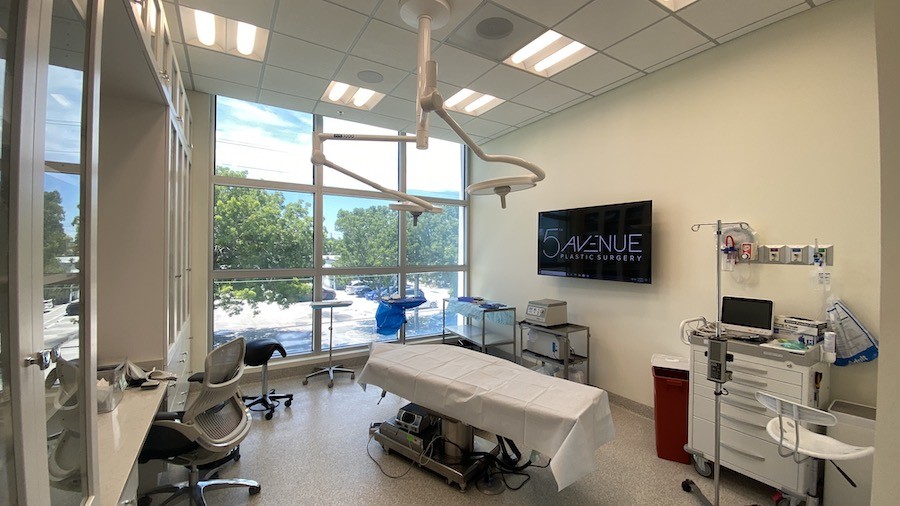 Take a Look Inside Our Recent Project!
When a plastic surgery facility in Delray Beach, FL, realized it was time to upgrade its AV and network, First Priority Audio was ready for the challenge.
We helped the business take its audio system and data network into the modern era with a matrix audio system, smart control, and new infrastructure.
Whether your business is also in the healthcare industry or something entirely different, explore our case study below to see how our commercial AV solutions can help.
Here's what we did for the facility!
SEE ALSO: 6 Signs Your Florida Business Needs A Commercial AV Upgrade
Matrix Audio System
In the facility, operating physicians wanted an easy way to select their own music to stream in specific rooms while allowing patients to choose comforting music in recovery or treatment spaces. We implemented a Control4 multi-zone matrix amplifier that provides high-quality sound in multiple listening zones. Through the Control4 interface, physicians and patients can now select the music they'd like to listen to without infringing on other rooms.
We also implemented a system that allows many users to run the music streaming platforms simultaneously. Normally, only one location can play streamers like Spotify or Apple Music at a time. We installed AV software that now lets the business stream different songs at the same time.
Network Infrastructure Upgrade
To show high-resolution before-and-after photos at client consultations, the facility relies on ample network storage. Photos need to be readily available across all 20 video displays. To achieve this, the office would need a faster, stronger network.
An IT partner provided network storage while our team upgraded all network cabling to CAT 6. We then arranged the wiring infrastructure into a central location for proper network distribution. This way, the office's computers, displays, and other devices are all hardwired to the internet, freeing up the Wi-Fi network. So, staff and clients' personal devices can always connect to speedy Wi-Fi without interference.
Network Security
Network security became one of our paramount goals, as it was essential to guard patients' medical records and adhere to HIPPA regulations. We worked with the facility's IT partner to ensure we could integrate and deploy all network devices without compromising the system's integrity.
Project Coordination
This AV and network project was an upgrade and expansion of the existing medical office that needed to remain functional throughout the entire buildout process. We had to correctly segment and time each step of the project so that existing systems could seamlessly migrate into new ones. Downtime wasn't an option for this business, and we helped everything stay on track and adjust smoothly.
From plastic surgery facilities to equestrian estates, we help businesses of all kinds realize the full potential of AV, networking, security, and smart technology. Could your South Florida business benefit from a technology upgrade?
Learn more about our solutions in our blog series, and contact us here to get started today!