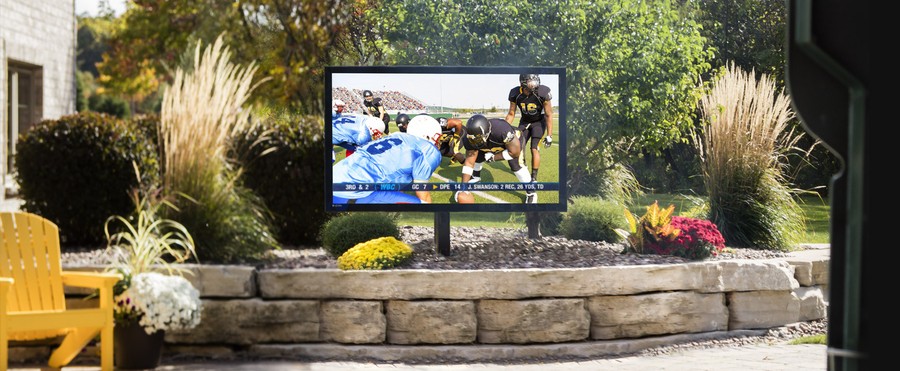 Weatherproof Speakers & Screens to Watch the Game Under the Stars
Here in Fort Lauderdale, FL, we're lucky to live with warm enough weather to enjoy the football season outdoors. Game days in the stadium are comfortable even in winter. So why not make the most of it? We don't have to worry about frostbite or shivering through the game.
With outdoor entertainment, you can invite friends and family to celebrate the Super Bowl under the sunset and stars. And we're not talking about portable speakers you carry outside then bring back indoors. Outdoor AV is durable enough to stay mounted outside through all weather, all year long.
Continue reading to see our top picks for outdoor displays and speakers!