5 Things to Know Before Installing Outdoor Lighting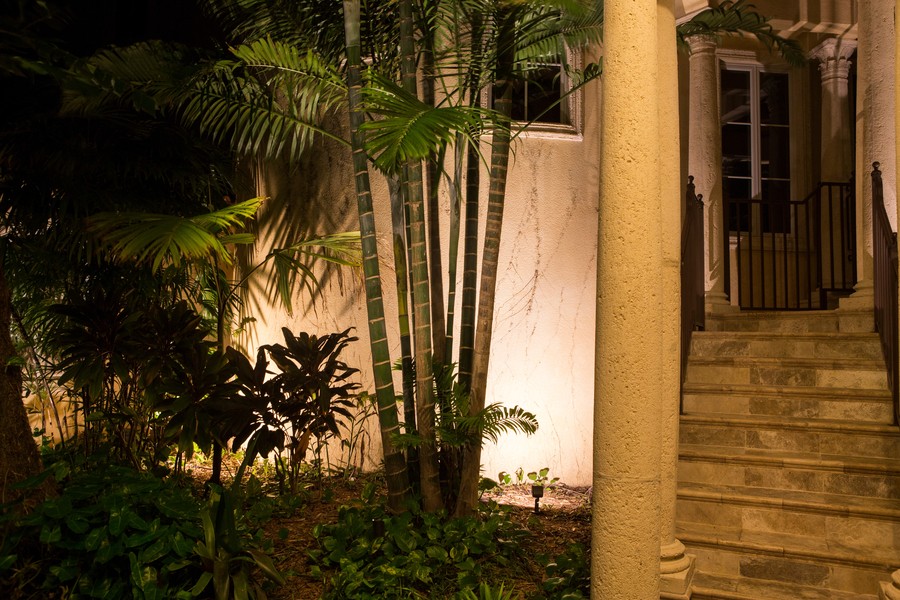 See Your Home in an All-New Light
Whose house is that lit up across the street? Oh, it's yours!
Whether you've recently moved into a new house or are ready for a home improvement project, landscape lighting can make all the difference after dark. You'll call attention to architecture and greenery while creating an inviting atmosphere every night.
But before you head to the hardware store for some cables and bulbs, you'll want to make sure your outdoor lighting not only looks good but is easy to use and will last for years to come. So, consider these five points before installing landscape lighting in Fort Lauderdale, FL.
SEE ALSO: Perfectly Blend Outdoor Entertainment Into Your Landscaping Design
You'll Find Newfound Pride in Your Home
When you see your house illuminated at the perfect angles, you'll fall in love with it all over again. Your home will never look dark and spooky after returning late at night. Instead, you'll be welcomed by beautiful lights that make your family feel safer, too.
There Are Several Types of Outdoor Lighting Solutions
String lights and pathway bulbs aren't your only options. In fact, there are countless ways to design an outdoor lighting system. Accent lights, which look like small spotlights, can create dramatic up-lighting or subtle down-lighting effects on walls. You can also install accent lights on tree trunks, columns, and garden structures to draw attention to specific details.
Square-shaped spotlights may be used to 'wall-wash' fences, walls, and facades with an even flood of light. This can emphasize areas for compelling contrast against smaller floodlit shapes. In-ground lights are a great solution for pathways or driveways, and indicator lights are installed onto surfaces like decks, balconies, or stairs.
The Products You Use Will Make a Difference
Not all landscape lighting products are built alike. Many rust or malfunction after only a year or two of outdoor exposure. At First Priority Audio, we recommend homeowners use Coastal Source brand landscape lights.
Also known for manufacturing weatherproof speakers, Coastal Source builds stylish lighting fixtures out of solid brass that will never rust or corrode. Through hurricanes and extreme heat, your landscape lights will shine night after night.
A Smart Lighting System Makes Control Easier
Wouldn't it be nice to have your outdoor lights turn on and off automatically, without any input from you? And what if you could remotely activate your home's lights right from your phone? By integrating your outdoor lights in a smart system like Lutron or Control4, you can automate and control your lights from anywhere, anytime.
For the Best Results, Trust a Professional
Sure, you can give yourself a haircut, but will that turn out as good as hiring a professional? The same applies to landscape lighting. A professional lighting designer is trained to know exactly what areas of your yard need to be lit and what methods to use.
A professional has valuable knowledge about weatherproofing your system and is aware of tiny details that may get overlooked. You won't have to stress about trenching wires or mounting lights to hard-to-reach surfaces. Lighting experts like our team at First Priority Audio will handle it all for you.
If you're ready for an outdoor lighting installation in the Fort Lauderdale area, First Priority Audio is your trusted partner. Contact our team of experienced technicians to get started today.