How to Add Motorized Shades to Your Lutron Lighting System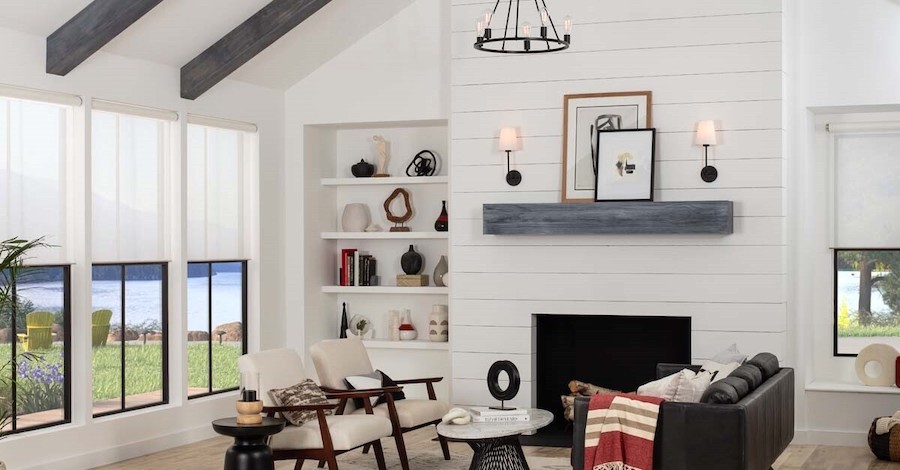 Using Lutron's Caséta, RadioRA, or HomeWorks Systems for Shading
Are you a Lutron household already using smart lighting solutions—but haven't expanded into motorized shades yet? Or perhaps you're thinking about motorized shades but aren't sure which brand to use?
Lutron's motorized shading is in a league of its own. Its breadth of products includes roller shades, blinds, drapes, and coverings for large and unusually shaped windows. Internal motors are nearly silent, and its intelligent hembar technology ensures your window shades move in unison. And when you press a button, you can depend on Lutron's reliable technology to work every time.
So how do you get started with Lutron motorized shades in your Hypoluxo or South Florida-area home? Read on to find out more!
SEE ALSO: Live a Brighter, Better Life with Lutron Lighting Control
How to Add Shades to Lutron Systems
Lutron offers three types of home lighting control systems: Caséta, RadioRA, and HomeWorks. Here's how each works with shading.
Caséta
Caséta is Lutron's battery-operated single-room controller. Caséta offers fewer options than other Lutron systems, but if you'd like to use the DIY solution, it's simple to add shades. Install the shades, power them with batteries, then open the Caséta Wireless app. In the settings menu, select "Add Device" and follow the app instructions to complete the process wirelessly.
RadioRA
RadioRA is a wireless whole-home lighting system. If you already use RadioRA 2 or 3 for lighting, you'll need to add wireless repeaters before incorporating new shading devices, which your integrator can help with. Press and hold the shade button until the green LED button flashes, and the wireless system will recognize it.
HomeWorks
Lastly, HomeWorks is Lutron's most sophisticated whole-home lighting system with customized automation and intelligent if/then settings. HomeWorks is a wired solution, and if you already own HomeWorks, a professional integrator can install and program motorized shades for you. The shades work seamlessly and reliably over data wiring, always responding to your commands.
Create Custom Lighting & Shading Scenes
Once shades are added to your Lutron system, now the magic begins! With RadioRA and HomeWorks, you're free to create personalized lighting and shading scenes that you'll activate anytime from the Lutron app—or by tapping a button on a wall keypad!
Imagine a "Night" scene that dims the lights across the house, adjusts the hue to a warm, golden tone, and lowers the shades for privacy. You can also automate scenes to occur independently, so after sunset, the "Night" scene will instantly activate.
Also Compatible With…
Lutron shading and lighting aren't limited to only Lutron control. They're also compatible with popular voice assistants, including Amazon Alexa, Google Assistant, and Josh.ai. You can automate lights and shades alongside temperature controls from Lutron or Honeywell, and it all can be integrated into a Control4 smart system.
If you're curious about motorized shades in the Hypoluxo, FL area, First Priority Audio is your local Lutron dealer. We design and install customized smart home systems to suit your specific needs. Contact us here to learn more today!