Audio-Video Guide to Host the Best Super Bowl Ever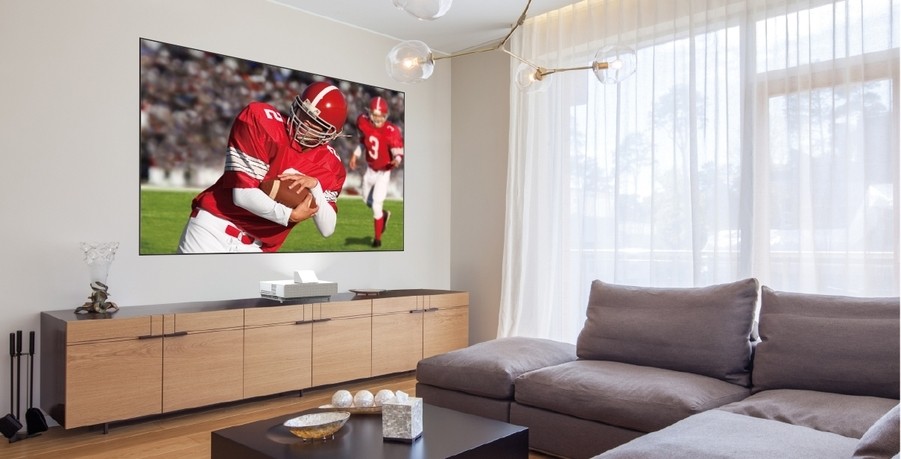 Make Your Home Everyone's Favorite Spot for the Game
In many homes, the Super Bowl is as big of a holiday as Thanksgiving or the Fourth of July. If you're a football fan, and if your friends and family are too, it's something that brings us together year after year. Not only the game and predictions, but the speculation over the half-time show, the commercials, and of course, the food.
It's fun to play host, but you want to ensure everyone's having a great time. How is your current audio and video setup? If you feel it's time to upgrade your home entertainment, we can help you find the best AV solutions available today.
Get inspired below by our audio-video picks for home media rooms. Your Palm Beach, FL home will become everyone's favorite destination for the big game. Don't be surprised if the Super Bowl party is at your house again next year!
SEE ALSO: High-End Audio for the Big Game: Surround Sound & Multi-Room Speakers
Nothing Beats Surround Sound
You'll feel like you're right there in the stadium when the game is connected to surround sound. With a center channel speaker, left and right speakers, and a subwoofer, your party will be immersed in action and excitement. But owning a surround sound system doesn't mean your room needs to shake and vibrate with booming sound. Our AV company can carefully calibrate your speakers and treat the room's acoustics so that everything sounds balanced. And want less clutter? We can install in-wall or in-ceiling speakers for a minimalistic, hidden appearance.
Up on the Big Screen
How are home theaters able to magically transport us into new worlds? It's due to the width of a screen that fills our sightline. Some folks love a larger-than-life screen in the media room, while others prefer something smaller. Luckily, there are many ways to approach displays in 4K.
You can use a native 4K projector with a screen that descends from the ceiling with one press of a button. Alternatively, you could mount a television like Sony's new 100-inch TV, or a smaller model in the BRAVIA Series. MicroLED panels are another option. Their modular panels are stitched together to create any sized and shaped screen of your dreams.
Spread the Sound with Multi-Room Speakers
Take your Super Bowl party to the next level with a multi-room sound system that shares game audio with the rest of the house. So even if guests are mingling in the kitchen or dining room, they won't miss a moment and can still hear the score. If something big is happening, they can run to catch it in the media room—or see it on the kitchen TV that's playing, too!
Automated Lighting & Shading
Set the mood for the game with smart lighting controlled right from your phone. With a smart home system, you can adjust lights and motorized shades from the same app or remote used for speakers and TVs. In seconds, you can lower the shades or set the lights to your team's colors. Hosting has never been easier!
Ready for game time? Take your home entertainment to a new level with help from First Priority Audio. Contact our team here to discuss your project today. We look forward to working with you!