What to Expect from a Professional Landscape Lighting Installation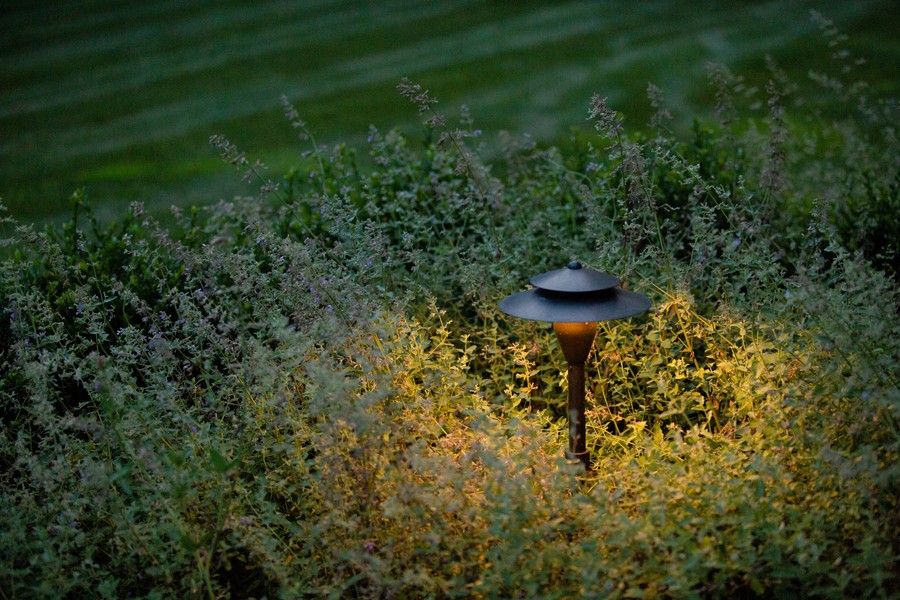 Add Beauty & Wonder to Nights at Home
Is it time to take your outdoor lighting beyond a set of string lights? With a landscape lighting installation, you'll see your Lighthouse Point, FL home like a beautifull illuminated landmark.
But landscape lighting is both a science and a craft, and purchasing quality fixtures is not enough to yield appealing design and safely powered connections. You need to work with a specialist who understands low-voltage lighting and where to place lights for the desired effect.
When some of our clients say they'd like to DIY their lighting system or use a low-priced contractor, we tell them we're not a retailer but a team of professional landscape lighting installers. And to get the job done correctly (and quickly) the first time, their best bet is to work with the experts.
Here's what you can expect from a professional outdoor lighting installation.
SEE ALSO: 5 Things to Know Before Installing Outdoor Lighting
We Design Your System
Landscape lighting should enhance the appearance of your home while providing usable living spaces after dark. We design lighting systems that accentuate trees, plants, sculptures, architecture, and walkways with ample light around the patio, pool, and lawn so you can entertain family and friends after dark. We'll collaborate with you to find a design you feel excited about before any plans are finalized.
We Trench & Run Cables
We install lights in all areas—on the eaves of your house, up in the trees, and poking out from behind plants and flowers on the lawn. We run low-voltage, waterproof cables below ground that are air and water-tight to prevent corrosion and failure. If you're interested in outdoor audio, we similarly install weatherproof speakers with cabling trenched underground.
We Install High-Quality Light Fixtures
We use only the highest-quality light fixtures from reputable brands like Coastal Source. Coastal Source lights are solid brass and won't rust or corrode over time. From under-railing up-lights to in-ground models, we'll source all the equipment needed for your unique landscape. We'll then source and install LED bulbs that can be color customized for the perfect shade of white.
We Integrate Lights into a Control System
Would you like to control and even automate outdoor lighting with a tap on your phone? We can integrate your outdoor lights into a smart control system that also connects to audio, video, indoor lighting, and all your smart technologies.
So even if you're miles away from home, you'll never have to return to a pitch-black house. Simply pull out your phone and turn on the outdoor lights, so you're welcomed by a warmly-lit front door and driveway. Our smart systems allow you to customize the appearance of your lights, select specific lighting zones, and easily create schedules. You'll be set for life with the perfect lights.
If you're interested in outdoor lighting design and installation, contact First Priority Audio to learn more and get started. We look forward to hearing from you!