4K Upscaling & Lifelike Images: the Sony Bravia X90J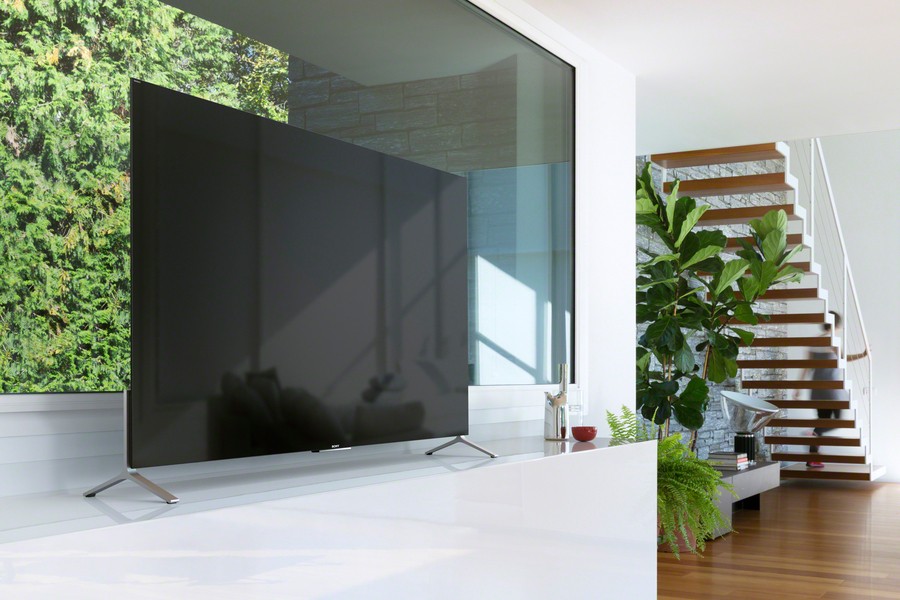 Discover the Benefits of Sony's Bravia TVs in 4K
If you're on the hunt for a new TV, Sony offers a wide range of options. From their high-tier 8K screens to a simple 32-inch HD TV, there's a model for everyone.
You might think to jump to an 8K television for the best definition possible. That's a forward-thinking move, but due to the lack of 8K content available (we're only just now getting 4K), it may be years until you can fully utilize that investment.
We think for the best quality and use of your money, the Sony Bravia X90J Series is your surest choice. The X90J television offers ingenious 4K imagery on a full-array LED panel with more lifelike video than ever.
We share below what makes a Sony Bravia TV worthwhile and the features you can expect for your Pompano Beach, FL home entertainment.
SEE ALSO: The Best Home Theater Technology in 2021
What Is the Sony X90J?
The X90J Bravia TV is a standout screen for its 4K definition, XRD contrast booster, and ultra-slim design. It's even thinner than a smartphone! The X90J is available in 50, 55, 65, and 75-inches, so it's suitable for any room.
The X90J is a full-array LED 4K television, which means there's a liquid crystal display (LCD) panel that's illuminated with hundreds of tiny LED lights. The best LED screens use full-array lighting, as opposed to edge-lit or direct-lit LEDs.
Picture Quality
Some TV screens look "off" or uncanny. But the X90J's XR cognitive processor replicates the way the human brain responds to pictures and sounds. How? It divides the screen into hundreds of zones, then highlights each individual object with enhanced details. The subject of every shot will stand out, so you'll feel like you're really there with the characters on screen.
The Bravia X90J also uses ambient optimization through a light sensor to adjust how the screen looks in different lighting conditions. If there's sunlight across the TV, for instance, it will brighten to compete with glare. And in 4K definition, you can rest assured you're seeing the clearest content available.
Usability
The X90J is equipped with HDMI 2.1, VRR ideal for gaming, and 4K upscaling for non-4K video. Its acoustic multi-audio tweeters and speakers can support 3D surround sound upscaling. And if you're an Apple household, the X90J works with Apple AirPlay and Apple HomeKit.
But that's not all! Built into Bravia TVs is Bravia Core, a video streaming service that lets you stream and store 4K movies. As a bonus, your X90J TV will automatically include five films and 12 months of unlimited streaming.
If you're interested in a Sony Bravia TV or would like to test others out, visit First Priority Audio in Pompano Beach, FL. We're your local, independent audio-video installer with an emphasis on design and customer service.
Contact us here to schedule a visit to our audio-video showroom. We look forward to assisting you!